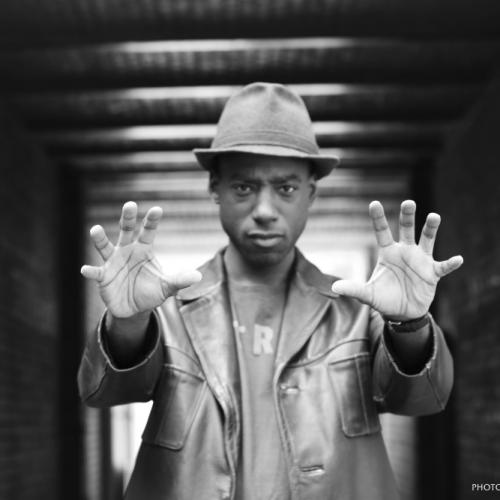 Kelvin Sholar is a Black American pianist. Composer, band-leader, educator, label owner and publisher known for crossing stylistic boundaries in music. A fourth generation musician, Sholar has been featured on over 100 recording, and has been cited in traditional and new media – from radio to television, magazine to newspaper and internet, including work with iconic American director Spike Lee. Inaddition to performances as special guest with numerous artists (such as Stevie Wonder or Kevin Saunderson), Sholar and his group have performed worldwide across America, Asia, Europe and Africa.

Sholar has been awarded: Best of Music (#8 of 10)/ Artforum International (2009), IAJE Outstanding Service To Jazz Education (2005), Winner of Scholarships from James Tatum Foundation For The Arts (1989 and 1990), Winner of the Michigan Bach Festival Competition (1990), IAJE Outstanding musician in Aquinas Jazz Festival – (1992), Best Soloist and Best Band in WEMU/Heritage Jazz Festival (1993), Outstanding pianist at The Clark Terry Jazz Camp (1994), Outstanding musicianship/ Elmhurst Jazz Festival (1995 and 1996), Outstanding musicianship/ Wichita Jazz Festival (1995 and 1996).
Sholar i salso an author and educator that has given master classes on music in many important international schools-including: the Philipos Nakas Conservatory (Athens, Greece), Cite de la Musique (Marseilles, France), North Carolina Central University (Durham, NC, USA), Kyo Rei Hall (Tokyo, Japan), Escola International (Sao Paulo, Brazil), Porto Jazz school (Porto, Portugal, and Columbia University (New York, USA). Recently Sholar has lectured on Civil Rights and Black American Music at Alfred Nobel School and OZ TIEM in Berlin and AmerikaHaus in Munich-supported by the U.S. Embassy Berlin and the U.S. Consulate General Munich and the B.A.A.A.