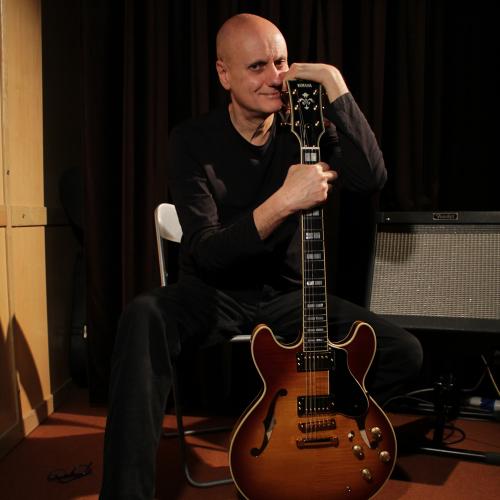 Francesco Bruno, an Italian guitarist, composer, arranger.
In the 80's he commenced a long lasting collaboration with singer Teresa De Sio. The song "Voglia` e Turna" composed by him, turned out to be a great hit in Italian music world. Later he was part of the Fusion All Star band with: Roberto Gatto, Karl Potter, Stefano Sabatini and Francesco Puglisi. In 1987 he started his own band and recorded his first album titled "Interface". The "El lugar" album is the result of Francesco Bruno's collaboration with a legendary vocalist and composer, Richie Haven. Over the years he has collaborated with the best Italian musicians such as: Agostino Marangolo, Roberto Gatto, Arnaldo Vacca, Pierpaolo Principato, Pino Iodice, Danilo Rea, Enzo Pietropaoli, Pippo Matino, Joseph Lepore, Ernesto Vitolo. Francesco has performed, among others, on such festivals as: "Open Europe Festival", "Jazz Wolfsburg", "Medina Festival"," Fiesta Festiwal", "Villa Celimontana Jazz Festival", "Jazz & WineMontalcino", "Event Ventotene Jazz", "Ai Confini del Sud Event" and "Bourges Festival". Furthermore, he participated in the "2006 International Literature Festival". The year 2007 witnessed the birth of a multimedia project "The long journey of Tiziano Terzani. The words other", inspired by the life of the Florentine writer and journalist.
His latest album, "Witam", in collaboration with Sylwester Ostrowski, Piotr Wojtasik and Makoto Kuryi, has just been released.